How do I get an Allotment?
Under the Allotment Act 1950, the purpose of an allotment is for the production of vegetable or fruit crops for consumption by themselves or their family. We lease 24 allotment sites across Rotherham that were previously managed by RMBC. Of these, 14 are self-managed by a society and 10 are directly managed by the RAA.
Applying for an allotment
You can apply for an allotment plot by contacting us. This includes allotments managed by us and allotment societies. You must be over 18, live in Rotherham and pay your council tax to RMBC to apply. If the allotment is managed by the RAA, the Allotment Support Assistant will do lettings. If the site is society-managed, your details can be passed onto the relevant site secretary with your permission.
Rent
The annual rent period for allotments runs from 1st January to 31st December. Yearly rental invoices are usually sent out in December with a deadline for payment by the end of March. Direct-managed plots are charged per square metre so rents do vary from plot to plot – approximately £45 – £120 per year. Society-managed sites set their own annual rents. There will also be a water charge if the site has a water supply. New tenants will be sent an invoice at the point of taking on the plot and gate keys can be sent once this has been paid. A £5 refundable deposit is required for the key which will be refunded if returned. Tenants should not pass keys onto anyone else, except co-workers.
The Rotherham Allotments Alliance Ltd accepts bank transfers, payment by cash / cheque at the Post Office (paying in slip required), cheques by post and cash in person can be arranged if required. We unfortunately cannot accept payments over the phone/internet at this time.
Hard work and Commitment – Things to consider before you apply
New allotment holders find that they quickly develop new skills and knowledge and many plot holders see the development of their allotment as part of a positive lifestyle choice. However there are a few things to think about before you rush into getting your first plot:
• health and physical ability – plots usually involve physical activities such as clearing, digging and weeding and a lot of hard work!
• time commitment – a lot of time is required to get a plot up to an acceptable standard and maintain it
• size of your plot – don't take on more than you can manage.
• learning what to do and when – fellow tenants, especially those who have had plots for a long time, will be able to pass on a wealth of knowledge. There are also many websites and Facebook groups that can offer advice
• maintaining motivation – it is beneficial to do small sections at a time. Make a 3 year plan to visualise how you want your plot to look.
• Cost – although the initial outlay may be small, you may need to think about investments to your plot such as greenhouses / polytunnels. These can be quite costly. Some materials i.e. wood can be available quite cheap or free of charge if you know where to get it!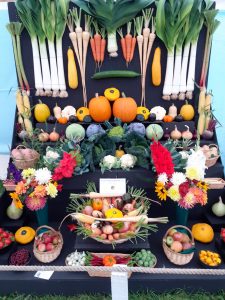 What are the benefits of having an allotment?
Having an allotment is by no means easy but allotment gardening can provide a wide range of benefits to individuals, communities and the environment. This includes providing:
• access to fresh fruit and vegetables
• an opportunity to get fresh air and exercise
• a chance to find solitude and to meet new friends
• improve mental well-being
• a means of reducing 'food miles'
For some tenants, having an allotment has been a life-line in the last 12+ months due to the pandemic.
Allotment Rules
The tenancy agreement you sign depends on whether the RAA manage the site, or an allotment society manages it. On payment of rent, tenants agree to abide by the RAA / allotment society rules and tenancy agreement. Society-managed sites may have additional rules to those issued by the RAA. If you take a plot on a society-managed site, you will be informed of any extra rules by them. You will also have a right to vote on changes to rules at future annual general meetings. As a plot holder you will need to respect your fellow plot holders and surrounding neighbours. Tenants have a duty of care to each other and also to visitors to the allotment site. This includes not removing items from any other plot onsite, whether it deemed tenanted or not.
The health and safety on allotments is the responsibility of the plot-holder and all allotments are entered at your own risk.
The RAA tenancy agreement can be found HERE
Allotment Rules can be found HERE
Frequently asked questions about our allotments:
How long will I have to wait for an allotment?
Allotments are offered on a 'first come, first served' basis and a waiting list is held for each allotment site. It is impossible to determine a waiting time, as allotment plots usually only become available when an existing tenant gives up their tenancy. We can only advise which sites have longer / shorter lists. You can be on the waiting list for one site only. If you are offered a plot and decline it, you will be put to the bottom of the waiting list. Lists are reviewed periodically and anyone who does not respond to any contact from the Alliance will be removed.
Can I share my allotment with someone else?
We allow one tenant per plot. However, each tenant can have up to 2 co-workers per plot. Tenants must inform the RAA of the co-worker details.
What is a co-worker?
A co-worker is someone who can register to help you with the maintenance of the plot. The co-worker has no legal tenancy rights or responsibilities. Sub-letting to co-workers is not allowed, so you must still have regular involvement in the maintenance of the plot. A co-worker can be registered on one plot and will remain registered until either the tenant or co-worker decides to remove the co-worker or until the tenant gives up the plot.
Can the co-worker take over the main tenancy when the tenant gives up the plot?
Being a registered co-worker when a tenant gives up the plot does not give you an automatic right to take it over. Instead, we will offer you the plot, only if you have been registered as the co-worker and working the plot for a minimum of 12 months.
Can I keep livestock?
New tenants need to have cultivated their plot to a good standard for a minimum of 12 months before livestock is permitted and written permission from the RAA must be sought. Only certain types of animals are allowed, as per the Allotments Act 1950, and only on certain sites. These are hens (no cockerels), rabbits and bees. You should not assume the presence of animals on other plots means that you can keep the same type of animal on your plot.  If you bring animals onto your plot without asking permission, we may ask you to remove them or face your tenancy being terminated. See Hens on allotments – The National Allotment Society – National Society of Allotment and Leisure Gardeners Ltd (nsalg.org.uk) for more advice on keeping hens.
Do I have to grow fruit and vegetables throughout the year?
As a minimum, we expect tenants to cultivate their plot during the main spring to autumn growing season and for it to be actively used throughout the year. Two-thirds need to be cultivated. Active use includes growing but can also include preparing the ground for cultivation or doing routine maintenance jobs like strimming back uncultivated areas, tidying up, and sorting out items retained for re-use. Although we do not require growing all year round, it is possible to do so and advice on this and other monthly allotment tasks can be found through the Royal Horticultural Society: Grow Your Own and The Allotment Society – growing advice.
Can I have bonfires?
Bonfires are not banned, however, it is essential that they do not cause a nuisance to surrounding residents. Please see the Bonfire notice which should be followed if you do intend to have a bonfire on your plot. Sites are subject to fire bans if rules are not followed correctly.
Further information on having an allotment can be found on the National Allotment Society website Allotment Info – The National Allotment Society – National Society of Allotment and Leisure Gardeners Ltd (nsalg.org.uk)
If you have any questions regarding having an allotment, please do not hesitate to contact us.